I remember when my parents moved into our old house on Edgewater Drive and every room was wallpapered in a different pink and green pattern. The first thing my mother did was chisel every last piece of paper off the wall, re-stucco and paint. She complained about the process for years to follow and shook her head at even the mention of wallpaper. Well Mom, it's coming back. In a big way.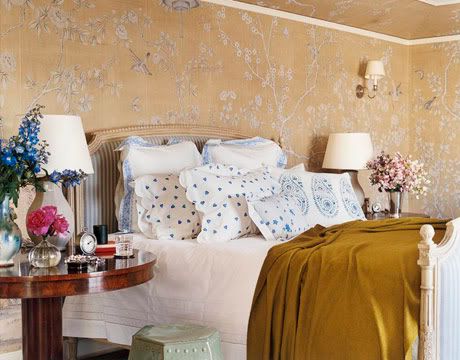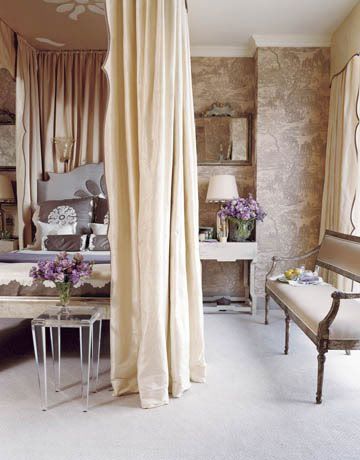 (Source,
House Beautiful
)
And it looks like my favorite store in the world is offering their own selection of pretty papers. Wonder if I'll cave to the newest decor trend and ignore the sound of my mother's voice reverberating between my ears.
1.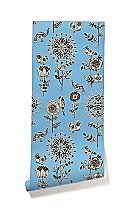 2.
3.
1.
Flora & Fauna Wallpaper
, $148.00
2.
Vanuata Wallpaper
, $198.00
3.
Are You Being Served Wallpaper
, $108.00