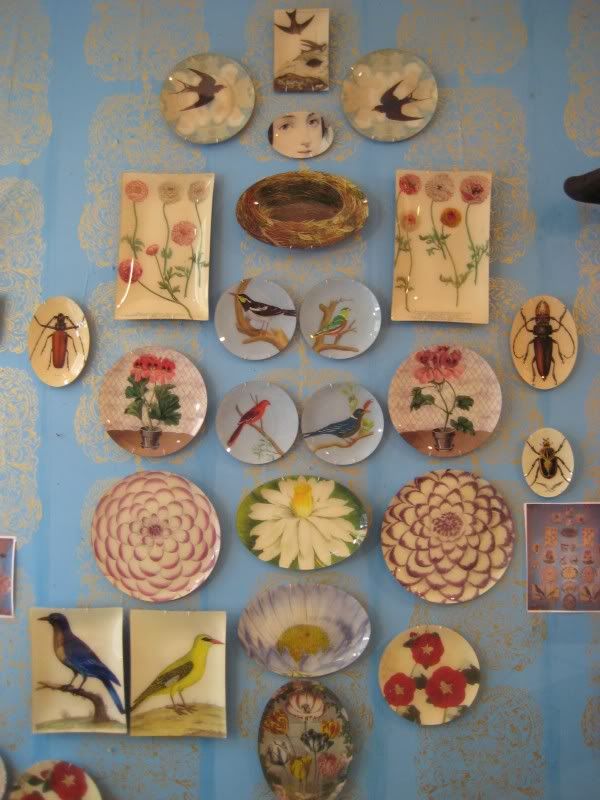 Have you done your shopping for mom yet? If not, then get yourself to
Petulia's Folly
over at 17th and Sansom Streets to peruse their comprehensive and lust-worthy selection of
John Derian
decoupage.
In my opinion, these gorgeous decorative plates, paperweights and lamps are perfect for Mother's Day or any day. Derian's decoupage pieces (
decoupage
is the art of gluing cut-out paper onto an object) are all handmade in his New York studio, and feature lovely antique images of botanicals, animals, insects, and so on. I have started my own little collection, and often stop in Petulia's Folly to compile my wish list. What's great is that you will find something perfectly
pretty
for mom, while also finding something pretty, yet
subtly quirky and humorous
, for yourself!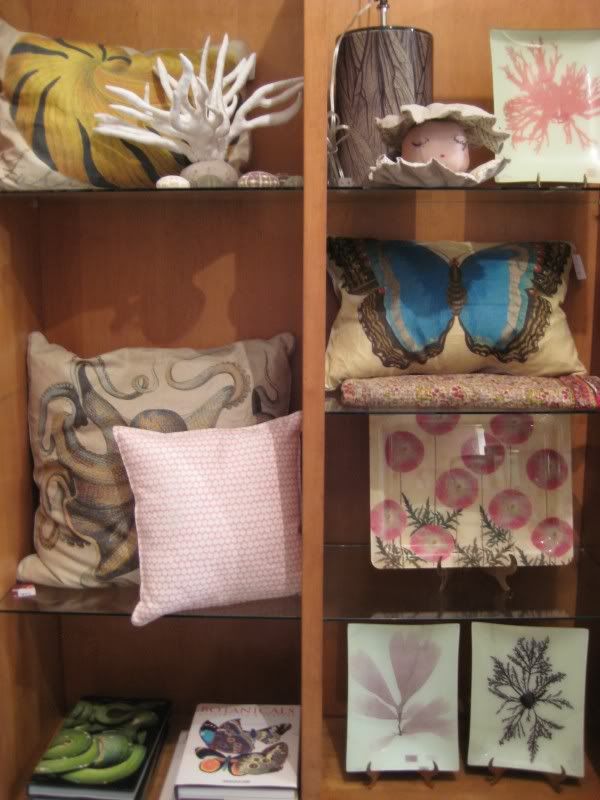 Prices range from "utterly affordable" ($25 for a
glass drink coaster
) to "splurge" ($200 for a 14"
platter
) to "investment" ($950 for a glass
lamp
) with LOTS of options in between. I recommend the round dome paperweight, which at $60 is a hefty gift at the pefect price.
Oh, and if you don't find the Derian decoupage to your taste, the store carries an impressive array of home decor, jewelry and fashion from the likes of Hable Contruction,
Tamar Mogendorff
,
Pade Vavra
, 3.1 Phillip Lim, Paul & Joe, Hanii Y, Catherine Malandrino, and many more. Something there is certain to strike your fancy
and
solve your gift-giving conundrums!
Petulia's Folly can be found at 1710-12 Sansom Street.