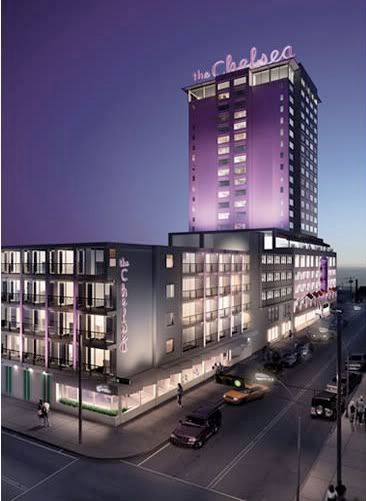 So I think we all agree that we can't hang out in Philly all the time. That's how I was feeling this weekend when my boyfriend and I took a little jaunt down to Atlantic City for some sun and fun. On the top of my list of things to do was checking out
The Chelsea
, the hot new hotel and nightspot on the Boardwalk. Let me tell you, it is worth the hour drive alone! The place is more fantastic than I could have imagined - a real design lover's dream. Conceived as part retro motor lodge and part luxe boutique hotel, the Chelsea is a total Hollywood Regency bonanza of style. Think
Jonthan Adler
, glossy white Rococo-style tables, zebra upholstery, funky animal figurines, tons of mirrored surfaces (this
view
of the spa is fab) - basically, glam meets vintage with a generous dose of wit and whimsy thrown in for good measure.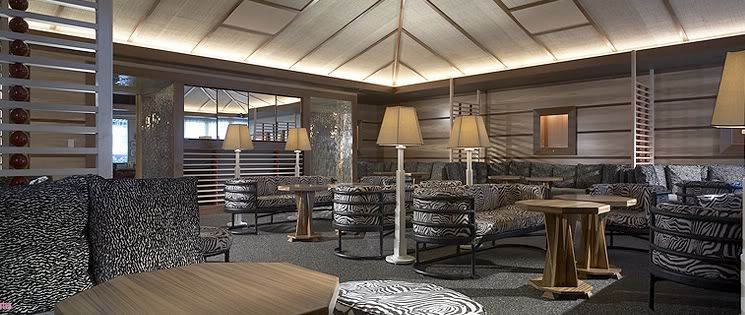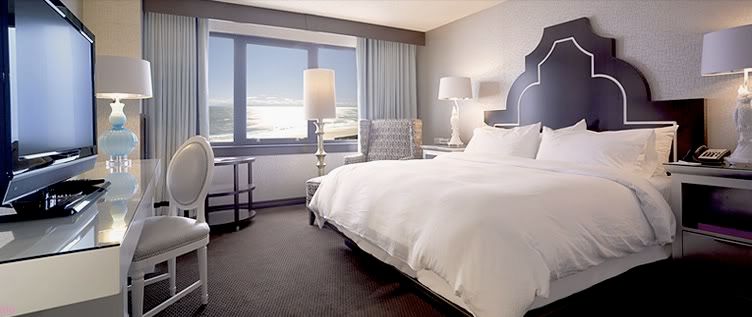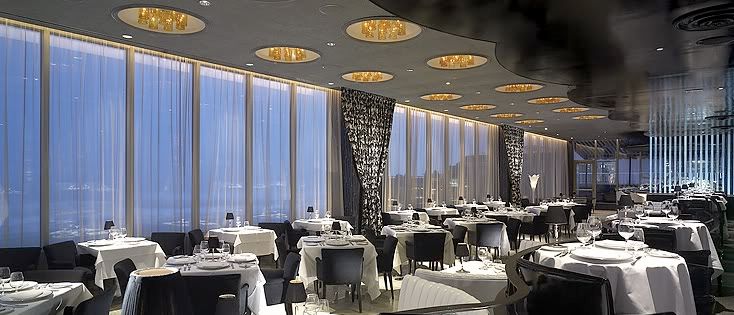 I only wish these images from the hotel's website did the place justice. It's actually much more quirky, colorful and wow-inducing in person. The coolest spot is the the
fifth floor
roof deck, which features a gorgeous pool, rows and rows of perfect white chaise lounges, a huge round bar, all surrounded by the most wonderful cabanas cloaked in black and white stripes. It's like the roofdeck at Continental Midtown times about a thousand... and it's open until 4am, so you can hang out under the stars to your heart's content.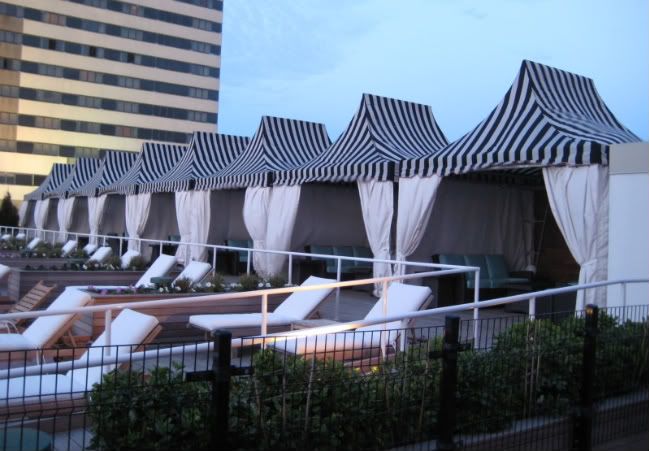 A view of the roof deck...
The poolside dining room at Teplitzky's on the ground level. I am obsessed with the palm leaf wallpaper, the bamboo bar stools, and the tole chandeliers.
All in all, a pretty fabulous place to grab dinner and drinks (did I mention there are two Stephen Starr
restaurants
on the premises - the diner-style
Teplitzky's
and the very chic
Chelsea Prime
), or to spend the weekend if you're so inclined. I'm planning my next visit already!