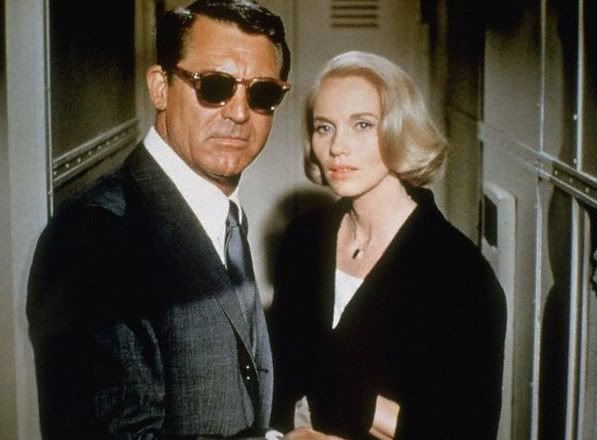 As we all know, there are many sartorial sins committed each day throughout our fair city. Don't even get me started on the fact that leggings are now being accepted as a reasonable substitute for pants... that's for another time. What I'm here to address is my biggest fashion pet peeve, and this one is being perpetrated by our male counterparts. I am talking about Oakley-style sunglasses being worn with a business suit or any other form of street clothes.
Every day I walk around this city and I am constantly presented with men in their dress shirts and khakis, strolling to lunch or wherever, donning a ridiculous pair of wrap-around performance glasses such as one might wear to, say, cycle in the Tour de France. Gentleman, may I ask... do you put on running shoes with your business suit? I didn't think so. Seriously, unless you are headed over to Citizen's Bank Park to field fly balls on your lunch break, you should consider purchasing a second pair of sunglasses, something appropriate for non-athletic pursuits. For instance, no one has ever gone wrong with a pair of classic
Ray-Ban
aviators.
Shopping can be a pain, but it can also be fun... especially when you are searching for something that has the ability to make you look like George Clooney or Daniel Craig, instead of A-Rod hanging in the dugout. And there are many stores in Center City with a selection to satisfy every taste and facial shape. Try
Macy's
for a wide range of brands and price points, A/X
Armani Exchange
 or
Banana Republic
for something urban and sleek,
Urban Outfitters
for the hipster or hipster-at-heart, or
Modern Eye
at 13th and Walnut for the unique and fashion-forward.
International fashion designer Karl Lagerfeld with his bear doppleganger, also named Karl.
I do not advocate buying a cool pair of sunglasses for your Mini Me, but to each his own.
I am aware of the frustration that might be associated with buying a second pair of sunglasses. You might be thinking, "the ones I have are perfectly fine; they block the sun, and don't fall off my face when I get tackled or hit by an errant pitch." But why not consider them like shoes, or really anything else in your wardrobe, in the fact that not every item serves every purpose. And believe me, you will look more handsome and more pulled together. I will certainly thank you, and I have a feeling the ladies in your life will too.