One of my favorite things about this time of year is the abundance of plump, vibrant and inexpensive (!!) peonies. There is no flower more romantic, more lush and decadent. Their fragile blooms may only last for a few days, but as long as they remain they bring a certain joyousness to their surroundings. I mean, how can you look at this enormous cluster of peonies and not feel happy!
Peonies are at the very cheapest right now and are found most everywhere. At Floral Expressions on S. 18th Street (btw Sansom and Chestnut and shown above), a bunch can be had for $10. I stopped by today and picked up a couple stems ($2.95 each) to make this little arrangement for my entry table...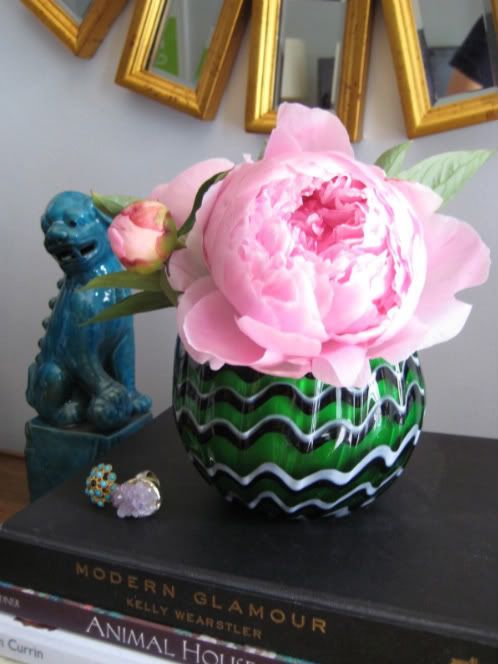 So sweet, right? Think about treating yourself to some of these beauties - they are the perfect mood lifter! 
And I hope you all have a happy weekend!