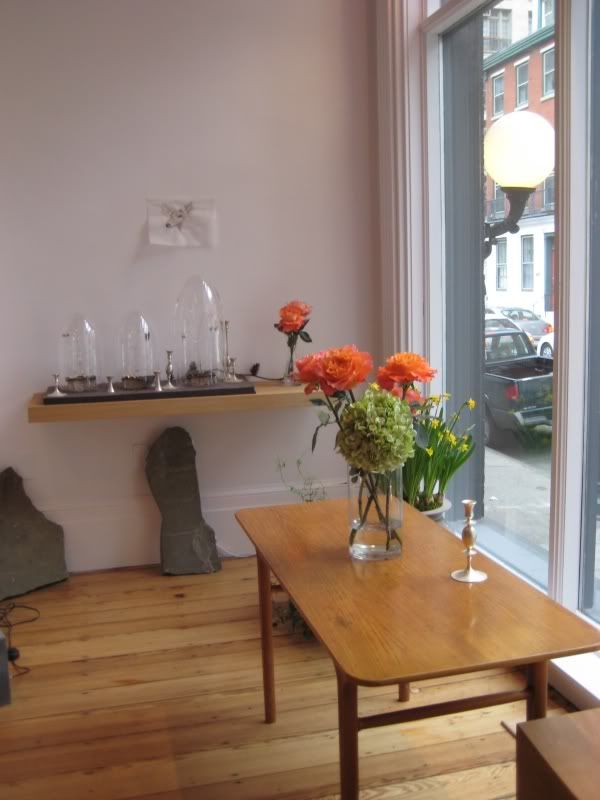 Last week I was lucky enough to come across
Egan Day
, a lovely jewelry boutique located at 16th and Spruce Streets. What a great addition to the shopping scene in Philly! Owned by husband-and-wife team (and recent LA transplants) Kate Egan and Cort Day, this chic little space carries the work of legendary jewelry designer Ted Muehling, as well as Maria Beaulieu, Gabriella Kiss and Jonathan Wahl. Each of these sought-after artists is carried in Philadelphia exclusively at Egan Day.
All of the jewelry is totally unique and exquisite, with a clear nature-based inspiration and occasional whimsical flourish. Right now, I'm craving the bird earrings with pearl drops by Gabriella Kiss seen below, and
another pair
 (also by Kiss) featuring very realistic hands crafted from 18k gold. 
Meanwhile, the shop itself is its own work of art. Everything, from the light fixtures to the cloches that cover the glass branch jewelry stands, was made for the store by artist friends. Oh, and the place smells like heaven too! (The flowers are from George Baker around the corner.)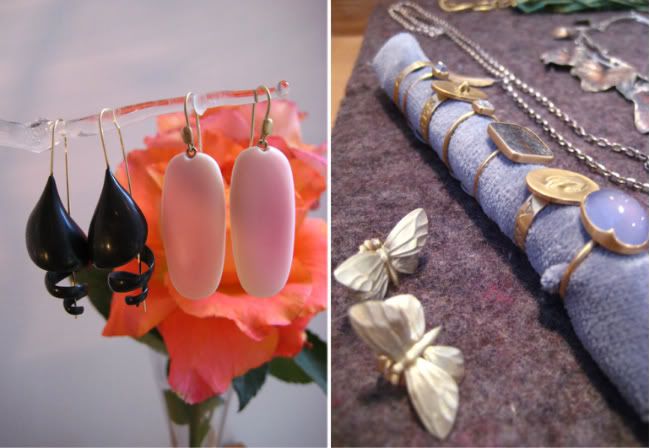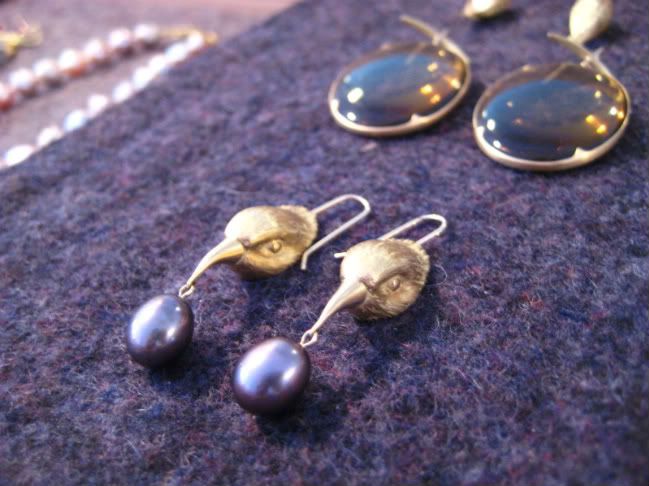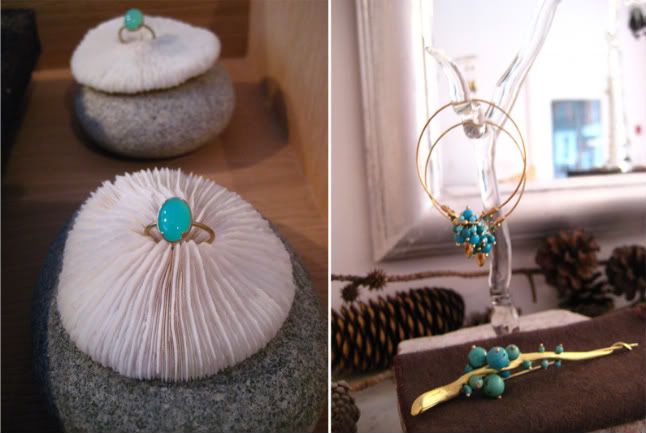 The oh-so-welcoming owners encourage people to come in and browse and do a little dreaming. Prices range from $100 up to the thousands, depending on the piece. All are so special though, like little works of art, that whatever the cost seems fully justified. This is the place to send your honey if you have an upcoming birthday/anniversary/engagement/holiday, or if you just want to splurge on something luxurious and lasting for yourself.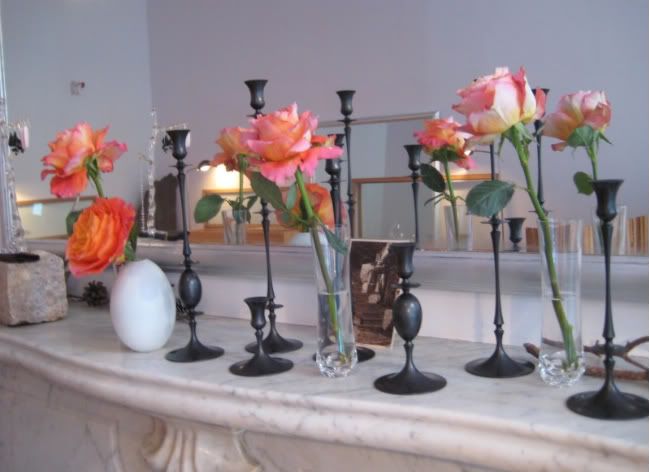 Egan Day is located at 260 S. 16th Street (next to Monk's) and is open Monday-Saturday from 12-6. Get over there soon and start dreaming!
p.s. And be sure to check out Kate's shoes when you stop by! She previously worked for Sigerson Morrison and has quite the envy-inducing collection of footwear...
Photography by Elizabeth Nettles